Steven Furtick is a Gospel Preacher from America. The Evangelical Christian founded the Elevation Church in 2006. Furthermore, Steven is also a songwriter with multiple nominations in the GMA Dove Awards and the Grammy Awards. The song The Blessing, written by the pastor won the GMA award for the worship song of the year in 2020. The 41-year-old senior pastor is a famous Christian figure in the United States. He was born on February 19, 1980.
In this article, we talk about the details of Steven Furtick's wife, Holly Furtick. Moreover, we'll cover her age, her Book Club, and some other wiki facts.
Steven Furtick is Married to Holly Furtick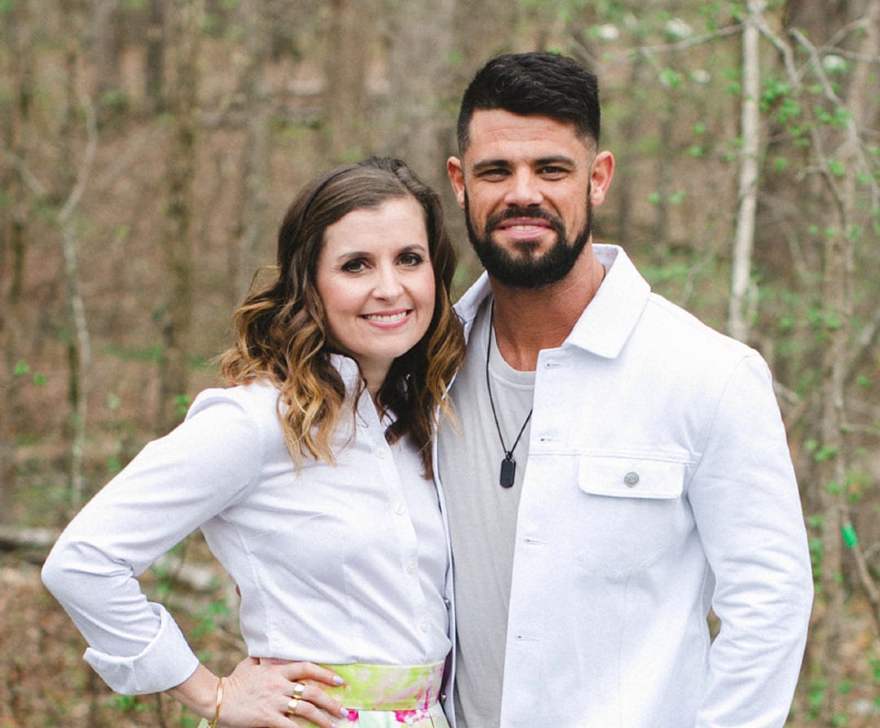 Steven and Holly met during their college years. The couple dated for some time and exchanged wedding vows in 2002. They are parents to two sons, Elijah and Graham. Additionally, they also have a daughter named Abbey Furtick.
In their early days, the couple went through many difficulties and rough situations. Furthermore, they also faced financial difficulties before they started the Elevation Church. Finally, however, we can say that time is over for them.
The couple is popular and loved all over America. However, they are also involved in many controversies. Pastors always have these accusations on them that they use the church money to build themselves a fortune. For example, Holly's husband built themselves a multi-million dollar home in the suburbs of Charlotte.
The house covered a massive space of nineteen acres in North Carolina. As a result, many people questioned the authenticity of his income. In addition, there were talks all over the media if the preachers and pastors of the Church should live in a multi-million dollar home.
However, Steven and Holly denied these accusations and claimed their source of income to be their bestselling books. Furthermore, Steven clarified that the advances from the publishers and the sales of his books were more than enough for him. His salary at the Church was just a formality, and he was generous to the Church in his donations.
Steven and His Wife Holly Furtick Have 3 Kids
Steven and Holly Furtick are parents to three amazing children. They seem like a fun-loving and happy family. Their eldest son Elijah Furtick was born on July 25 in 2005. The younger kids Graham and Abbey followed in order. Moreover, Abbey is the only female member in the family besides her mom. The kids are playful and well-mannered. However, they do not hesitate to make light jokes about their mom and dad. There are many videos and pictures of them posted all over the social media handles of Holly Furtick.
On June 20, 2021, on the occasion of Father's day, Holly and her kids did something special. They made a video about which of his children knew more about their dad, Steven. There were almost ten questions, and all of them got like seven points. The kids talked about what their favorite memory with their dad was. Furthermore, the video reveals Holly's kids' adoration and respect towards their father and how playful and frank they are with their mother. You should check this post on her Instagram account if you want to know about the chemistry between Holly, her husband, and her kids.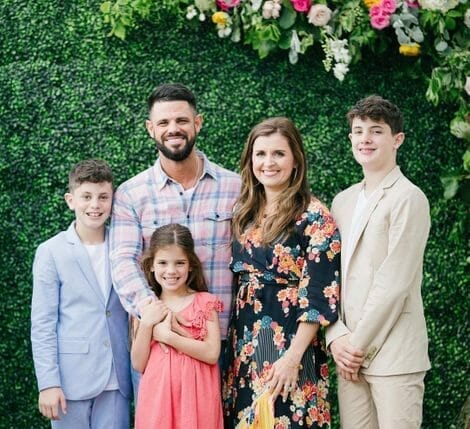 Holly Furtick Career
Holly helped her husband start the Elevation church in 2006. Moreover, she is active in the Church's endeavors. Holly has preached to thousands in public. As a result, she has received a lot of love from the supporters. She is also a public speaker and a sermon preacher. Sometimes, Holly fills up the duties of her husband in the Elevation church. However, this is not her main career. For the family, the Church is only related to the devotion and faith aspects. They do not do it for the money or to make a career out of it.
Holly is primarily an author. Her most important works are the books on Bible studies that she has compiled. Building Friendships That Fit was her first book which received excellent reviews from the readers. Her knowledge of the scriptures, the Bible, and her natural tone make it a worthy read for anyone. Furthermore, she released a second Bible study named Becoming Mrs. Better Half. She dedicated this book to all the good wives and followers of the Bible.
Moreover, Holly is a social media influencer, a YouTuber, a teacher, and many more. She wears multiple hats and is loved by her fans for it. Holly is an avid reader, and she has taught her children well enough the importance of reading and praying every day.
Steve Furtick's Wife Runs a Book Club
Holly Furtick runs a Book Club on her site, which features all her professional activities. This includes her sermons, her Book Club, and an online shop. Moreover, the Book Club features twenty-two selected books written by various authors. They are arranged in a grid fashion on her site like that of a library shelf. To read or get more information on any books, you have to sign up with the website first. You can find the link to her Book Club here- Holly Furtick Book Club.
Wiki
Holly was born in the United States. Her date of birth is May 19, 1980, which makes the author 41 years old in 2021. She is a strict follower of Christianity, and her zodiac sign is Taurus. Holly graduated from North Greenville University. She is a student of Arts and loves playing Tennis.
Moreover, the author is fond of Gardening. She grows her food in the massive garden of her house. The social media influencer has 41k followers on her YouTube channel and 415K on her Instagram, as of 2021.
View this post on Instagram
In addition, Holly also shares her original food recipes on her website. Her 'Zucchini Lasagna' and 'Pickled Peppers' are some of her showcased recipes. Furthermore, she has divided the recipes according to the difficulty level, making it easy for even beginners to try out. Holly currently lives in her Waxhaw home with her family.