Andy Stanley is an American author and a religious leader. He is the founder of North Point Ministry. Furthermore, Andy is one of the most influential living pastors in America.
He holds the position of a senior pastor at five reputable churches across the United States. He was born on 16 May 1958 to parents Charles Stanley and Anna J. Stanley. Andy was born and raised in Atlanta, US. Today, he is one of the most influential Christians and sermon preachers.
This article provides insights into the details of Andy Stanley. We talk about his net worth, age, marriage information, and his wife, Sandra Stanley.
Andy Stanley is a Pastor
From an early age, Andy was a very religious and devoted individual. His family prayed to the lord before doing every daily chore. As a result, this inspired and rooted the faith for Christ deep into his mind.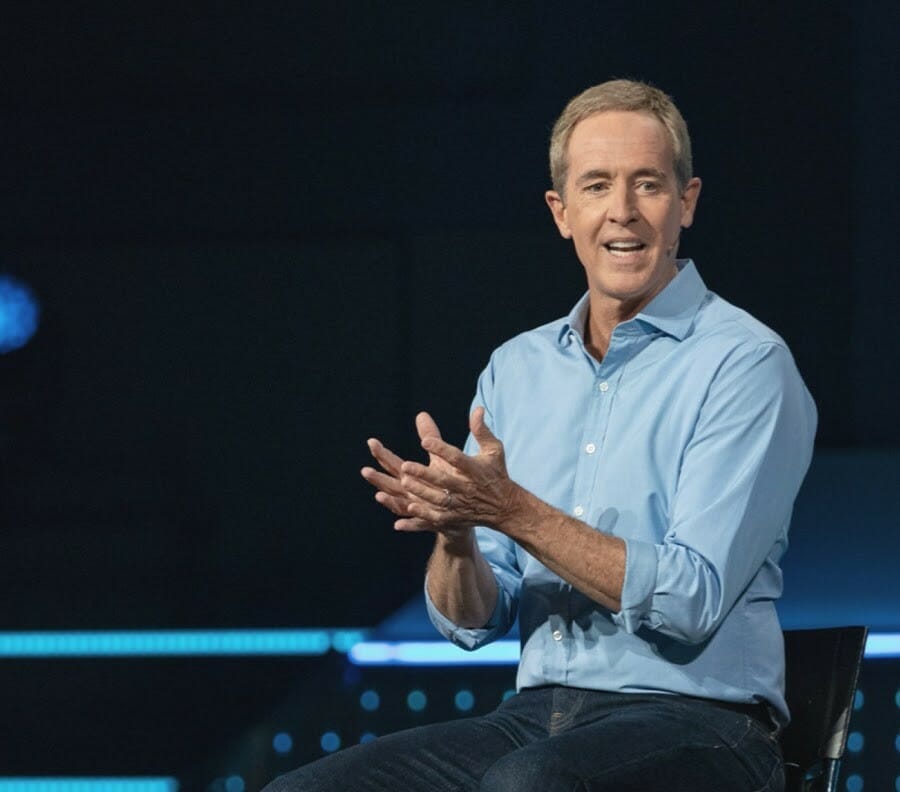 In 1995, the pastor started the North Point Ministries. As a result, within a few years, the ministry spread its word to countless people worldwide and expanded its domain. Moreover, it has a hundred churches worldwide and seven in the Atlanta region. The church has become a focal point for hundreds of thousands of believers every week.
Moreover, Andy has written about two dozen books in his career. The book Visioneering was released in 1999 and was one of his very first books. Furthermore, he has released some bestsellers in his career.
The books Enemies of the heart (2011), Sex and Dating, How to be Rich, and Irresistible (2018) are his notable ones. Like his career as a pastor and a religious leader, his authorship also brought him remarkable success. Today, his videos, podcasts, and leadership speeches have marked their influence globally. People around the world access and stream his messages more than 10 million times in one month.
In 2012, Andy's show Your Move with Andy Stanley started featuring on NBC. Furthermore, CBS also started premiering the show in 2017. Andy is passionate about public speaking and communicating with the live audience.
He has over twenty years of experience in preaching and sharing his words with the crowds and distinguished leaders. As a result, Andy has become a highly demanded speaker for many of the annual events throughout the country. Moreover, he also involves himself in international programs. The author occasionally flies with his wife, Sandra Stanley.
Education
Andy attended Georgia State University after completing high school. There, he received an undergraduate status in Journalism. Furthermore, Andy later went to the Dallas Theological Seminary. After getting his Master's degree, he moved unto more important matters.
Andy Stanley Net Worth
Andy's net worth is estimated at over $46 million in 2021. The pastor led a successful career in preaching, leading, writing, and mentoring people. As a result, he has built himself many sources of income and assets.
His net worth is a summation of his author's royalties, public speaking fees, and mentorship programs. Furthermore, the pastor also gets a respectable salary from the churches where he is a senior pastor. The Outreach magazine surveyed the living pastors of America. The results of the survey put Andy Stanley among the top ten influential individuals.
How Old is Andy Stanley?
Andy Stanley was born in 1958. This makes the senior pastor 63 years old in 2021.
Marriage Life: Wife, Sandra Stanley
Andy and Sandra met in high school. Sandra is also a religious person. Furthermore, her friend, Bethany Kimsey, urged her to get into a ministry. We guess that's where she met the pastor and her future husband, Andy Stanley.
The couple exchanged wedding rings in 1988. Since then, God has blessed them with three lovely children. Sandra played a crucial part in the establishment of the North Point Ministry. At a point when the couple already had three children, the church offered Sandra to lead the women's ministry.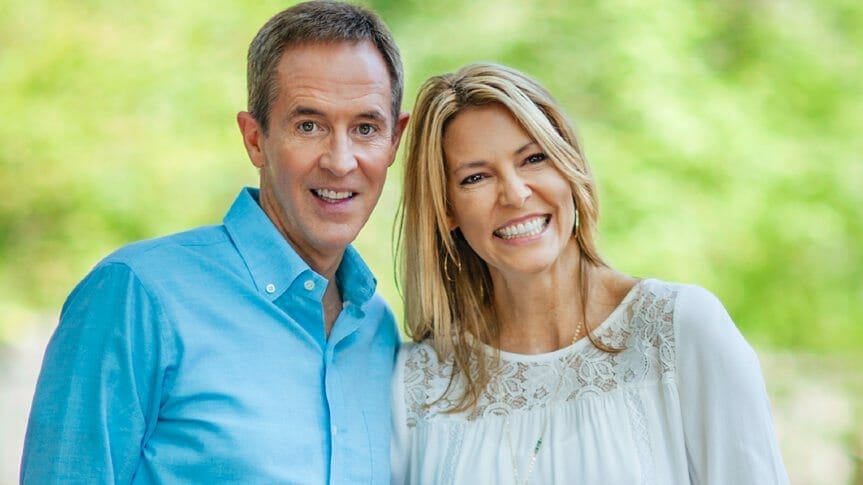 She recalls the moment and talks about it with great enthusiasm. Sandra had just started home-schooling her youngest for kindergarten. As a result, she turned down the offer. Furthermore, Sandra adds that she is really bad at saying no. However, this was something she had decided through and wasn't so much of a tough decision for her.
The couple has been married for more than three decades. They live happily in Atlanta with their children, Garrett Stanley, Andrew Stanley, and Allison Stanley.
About Sandra Stanley
Sandra Stanley is the wife of the influential pastor Andy Stanley. She helped him start the North Point Ministries and has been a supportive wife in every aspect. Moreover, Sandra is an author and a blogger who likes to shares her experiences.
She frequently features talk shows and podcasts, which she posts on her Instagram and Facebook profile. Furthermore, Sandra is the author of several Bible studies for women. She focuses on the women's aspects of life as many talks about men.
Some of her notable works are 'Breathing Room,' 'Comparison Trap,' and 'Breathing room for moms.' You can find and order these Bible studies from this link.
On June 24, 2021, Sandra posted about a podcast she would feature in. Her high-school friend Bethany Kimsey hosted the podcast Table Talk with Sandra Stanley. Furthermore, they discussed the topics of Parenting, Balance, and Decision Making.
Sandra is a proud mother to three children. Moreover, she also has two daughters-in-law, Danielle and Clay. The author graduated from the University of Georgia Tech. In addition, she also attended the Dallas Theological Seminary for her further studies.
Children
Andy and Sandra Stanley have three grown-up children. As of 2021, all of them are married.
Andrew Stanley is a TV actor. Furthermore, he is also an established comedian. Andrew hosted the popular show I Dare Ya in RTE. Garett Stanley is the second son of the couple, and he is a scholar from a University.
Finally, Allie is their only daughter. She is a community leader. Overall, the family is a happy one and likes to stick together on many occasions.