Cissie Graham Lynch is from a family of evangelists. She is the daughter of renowned evangelist Franklin Graham. In addition, Cissie is deeply involved in charity and missionary work.
She is the Granddaughter Of Billy Graham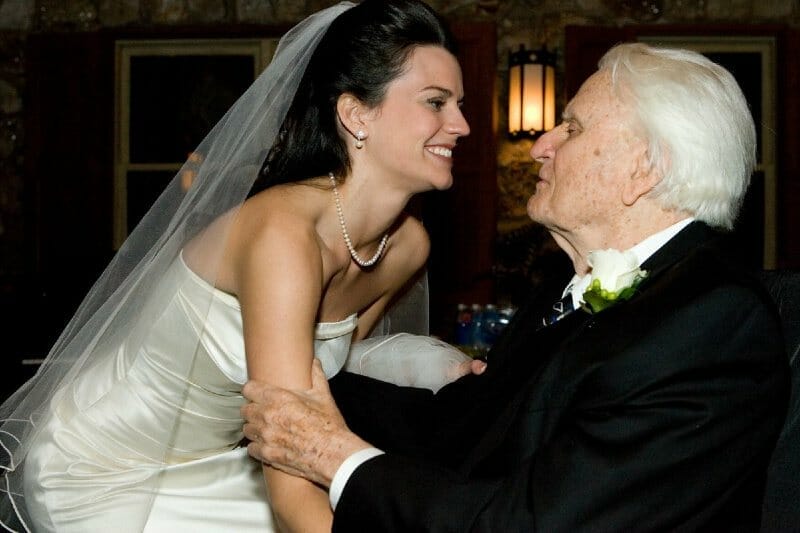 Cissie Graham Lynch is the granddaughter of famous evangelist Billy Graham. Additionally, her grandfather is the founder of the Billy Graham Evangelistic Association. Cissie has a close relationship with his doting grandfather. She fondly calls him Daddy Bill.
The entire Graham family spent a lot of special occasions in her grandparents' home in the mountains of Boone in North Carolina. The whole family would gather in the log cabin of Billy and Ruth during the holidays. The entire family would gather at the table for meals, and Billy Graham would sit at its head and smile fondly at his family. Cissie recalls how much her grandfather enjoyed these family gatherings.
Today, Cissie's father, Franklin Graham heads the Billy Graham Evangelical Association. He now serves as the president of the association after his father Billy stepped down. Franklin shares the same passion for charity and evangelism as his father before him.
Cissie Graham Lynch Wikipedia
Billy Graham's granddaughter Cissie was born Jane Austin Graham in 1986. The exact date of her birth is not known. However, she is estimated to be 35 years old as of 2021. Cissie was born in North Carolina, where her family has been based for so many years. There is also no information regarding Cissie's educational background.
As a young adult, she embarked on her evangelical ministry. This was inevitable since most of her family members are also evangelists. Women and children who need help are the main focus of her ministry. She travels to different countries to help those who are in distress. In addition, she also preaches about her faith. Cissie was exposed to the evangelical ministry at an early age. Her father took her on some of his missionary trips.
In 2010, Cissie joined The Billy Graham Evangelistic Association (BGEA) and the Samaritan's Purse. She serves as the spokesperson and communications consultant of the BGEA.
Today, Franklin Graham's daughter Cissie does her evangelical ministry in a much more modern venue than her father and grandfather.
The young evangelist has a podcast called Fearless with Cissie Graham Lynch. This is where she shares her faith and how it has worked wonders in her life. Cissie Graham Lynch Wikipedia page does not exist.
Instagram and Social Media Profiles
Cissie also has a Youtube channel where she shares her messages of faith and salvation. In addition, she also talks about the various issues affecting the nation.
The modern evangelist has fully utilized various social media channels for her evangelistic work. As of now, her Instagram account @cissiegrahamlynch has over 50,000 followers as of writing this article and increasing rapidly. The famous social media evangelist, Cissie Graham has over 20,000 followers on Twitter and over 63,000 followers on Facebook.
The Graham family have always been loyal supporters of Donald Trump. When Trump became president, Cissie was invited to be one of the speakers at the National Prayer Service at the National Cathedral. This event was part of the 58th Presidential Inauguration. In addition, Cissie was also part of the Evangelical Advisory Board under the Faith Advisory Council of President Trump.
Cissie Graham Lynch is Married to Her Husband Corey Lynch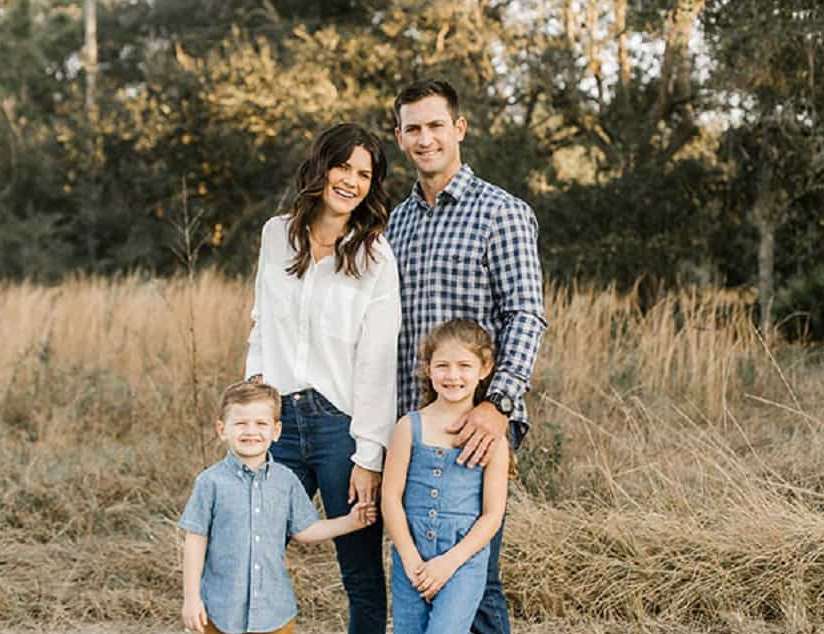 Cissie has a husband named Corey Lynch, a former football player. They had a beautiful New Year's eve wedding on December 31, 2007.
Corey also shares the same religion as Cissie. He is a graduate of the Evangelical Christian School in his hometown Fort Myers, Florida. The young athlete started playing football in high school. His father was the coach of the school's football team.
In college, Cissie Graham Lynch's husband, Corey played for Appalachian State University. He holds the NCAA record for most passes defended at 52. Corey finished his degree in Physics at the same university. The Cincinnati Bengals drafted him in 2008.
Today, Corey has retired from professional football. He accompanies his wife on some of her evangelical missions.
Children
Corey and Cissie have two kids. The name of their eldest daughter is Margaret. Based on her photos posted on social media, her youngest child is a boy. However, Cissie and her better half Corey Lynch did not reveal the age and birthdate of their kids. The Lynch family of four is now based in Fort Myers, Florida.
Cissie Graham Lynch Net Worth
Although Cissie did not reveal how much she has in her bank account, according to some online sources, Cissie Graham Lynch's net worth is $6 million. That includes the income and wealth of her spouse Corey Lynch.