Chuck Swindoll is a pastor of the Evangelical Church. He is also an author, professor, and radio host. In addition, he also holds the senior pastor position at the Stonebriar Community Church in Frisco, Texas. Pastor Swindoll is the founder of Insight for Living, a radio program that airs from Frisco, Texas. It is translated into 15 languages and airs in over 2,000 stations all over the globe.
Who is Chuck Swindoll?
Chuck Swindoll is born Charles Rozell Swindoll. His birthdate is October 18, 1934, and as of 2021, he is 86 years old. Swindoll's birthplace is Wharton County, Texas. Chuck is the youngest of the three offsprings of Lovell and Earl Swindoll.
He studied mechanical engineering in college. Afterward, he went on his mandatory military service under the US Marines, where he was assigned to Okinawa, Japan. He was a member of the Marine Corps Marching Band. Swindoll enrolled at the Dallas Theological Seminary after his honorable discharge from the military in 1959. Eventually, he completed his course in four years and graduated as the magna cum laude of his class.
Chuck Swindoll was ordained as a pastor in 1963 and was assigned for two years at J. Dwight Pentecost in Dallas. Additionally, he has served as senior pastor in Massachusetts, Texas, and California. Pastor Swindoll was elected to the senior pastor post of the Stonebriar Community Church in Frisco, Texas, in 1998.
In 1979, Swindoll founded Insight for Living, a radio program with a global reach. It reaches more than 2,000 stations worldwide. The show also airs on the internet.
In 1994, Chuck Swindoll became the President of the Dallas Theological Seminary. Today, he is the university chancellor. Swindoll is a celebrated author with over 70 published books. Christianity Today also hailed him as among the Top 25 Most Influential Preachers for the period of 1956 to 2006.
Married to Wife Cynthia Swindoll
Chuck Swindoll married his wife Cynthia Ann Parker on June 18, 1955. They have been together in wedded bliss for 66 years and counting. Chuck met Cynthia at church, where she was the pianist. Cynthia played the piano at the Baptist Church located in Galena Park, Texas. Their shared love for the ministry has kept their marriage resilient.
Today, Cynthia Swindoll serves as the chief executive officer and president of Insight for Living Ministries. Her task is to scrutinize and approve all the manuscripts of the podcasts and broadcasts before the public listens to them on the radio. It is her job to maintain a level of excellence within the media ministry that her husband founded.
Cynthia Swindoll is also been a part of the Board of Directors of the Insight for Living Ministries since 1979. She is also a member of the Board of Directors for National Religious Broadcasters beginning in 1988.  In addition, Cynthia is also a member of the President's Council of Wycliffe Bible Translators and the NRB President's Council.
Chuck and Cynthia have always supported one another in each of their ministries, which has significantly attributed to their success. They are currently based in Frisco, Texas.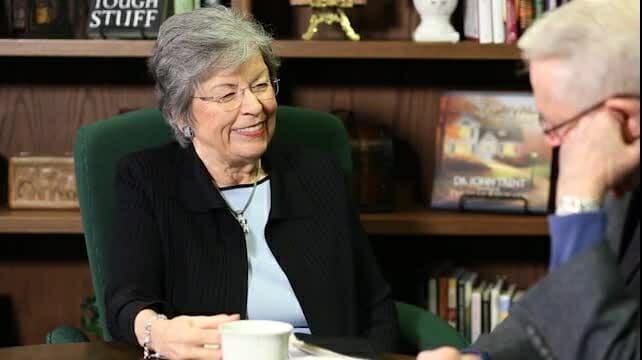 Children: Chuck Swindoll Jr. and 3 Others
Chuck and Cynthia have four children, namely Chuck Jr., Charissa, Curt, and Coleen. As of today, Chuck Swindoll Jr. is helping out in the ministry that his parents have established. He serves as the technical director of Stonebriar Community Church. The younger Chuck is a graduate of Full Sail University. He started as a sound engineer at Stonebriar Community Church in 2005. Chuck Jr. has a wife named Jeni. They have two kids together.
Net Worth and Income Sources
The net worth of Chuck Swindoll for 2021 is $5 million. He earns primarily from his salary as a senior pastor. In addition, he also earns from his job as founder and host of the radio program Insight for Living. Pastor Swindoll is also a successful author, so the earnings from his published books also rake in revenues that add to his net worth. He has more than 70 titles published under his name.
Chuck Swindoll is Alive and 86 Years Old
Chuck Swindoll is now 86 years old and is still very active in the ministry. He still goes on his radio programs in Insight for Living. The dedicated pastor has shown no signs of slowing down even in his advanced age. He has truly devoted his life to his beloved ministry.