Becky Stanley is the daughter of First Baptist Church pastor Charles Stanley and his ex-wife, the late Anna Johnson Stanley.
Who is Becky Stanley?
Becky Stanley is the younger of two and the only daughter of Anna and Charles Stanley. Her father is an eminent pastor, televangelist, author, and the Pastor Emeritus of Atlanta's First Baptist Church. On the other hand, her late mother was a Bible teacher and musician.
Furthermore, Becky's older brother, Andy Stanley, followed in his parents' footsteps and became a preacher. He is the founder of Atlanta's nondenominational evangelical church, North Point Ministries.
Atlanta-native Becky holds a bachelor's degree in journalism from the University of Georgia.
Becky currently resides in Dallas, Texas, with her family. Since November 2017, Becky has worked for the real estate firm Allie Beth Allman & Associates as a sales associate.
How Old is Charles Stanley's Daughter Becky Stanley?
Becky Stanley was born on June 9, 1961, as Rebecca L. Stanley. She is 60 years old at the time of this writing.
Relationship with Father Charles Stanley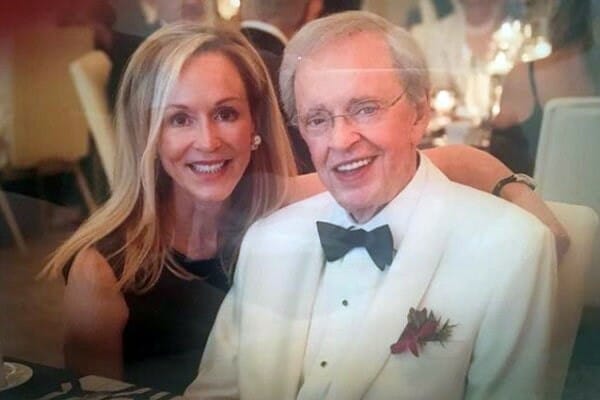 Becky is the apple of her father's eye. Despite being a metaphorical father to millions, Charles doted on his children, especially his daughter.
Speaking to The Christian Post in 2013, Becky talked about her upbringing and her father's impact on her and her children's lives.
Becky revealed that she and her father were still close, and he is her "best friend." Furthermore, she reminisced fondly about the weekends her family spent grilling hamburgers in their backyard, followed by family movie nights.
Moreover, Becky also spoke about how her father instilled in her a reverence for God and traditional Christian values. Despite his stature, Becky also stated that her father was a down-to-earth person and devoted to God.
Besides that, Becky also paid glowing tribute to her father on how he treated her children. Charles admittedly has an amicable relationship with his grandchildren. Furthermore, he also imparts his wisdom, faith, and values to his grandchildren.
Wiki
Becky Stanley, or Becky Brodersen as she is now known, is married to John Brodersen. Becky and John have been married for over three decades and have three adult children.
Their oldest-born is son Jonathan Brodersen, Jr., who is 30 years old at the time of this writing. Furthermore, their second-born daughter Annie Brodersen is 29 years old, and the youngest, son Matthew Brodersen is 27 years old.