Alexandra Osteen is an American singer. Even though that's what she likes to introduce herself to, she is mostly famous for being the daughter of Joel Osteen and Victoria Osteen.
Now, if you don't know Joel Osteen, you probably should rethink your faith and devotion to god. Jokes aside, Alexandra's father is a senior pastor at Lakewood Church. Moreover, he is one of the most influential evangelists of all time. Both her parents are authors and excellent preachers. Alexandra's brother, Jonathan Osteen, is also following in his parents' footsteps. Jonathan is currently in Lakewood's young adult ministry.
In this article, we talk about Joel Osteen's daughter, Alexandra Osteen, her age, her husband, also cover some wiki facts. Let's roll.
Alexandra Osteen Age
Alexandra was born in Houston, the U.S. on November 9, 1998, thanks to her parents Joel and Victoria. Additionally, Alex is a Scorpio of sweet and innocent nature. To date, she has successfully kept herself from any rumors and controversies. In November of 2021, the singer turns 23 years old.
Husband
Let's hope Joel can't hear us talking about the non-existing husband of his single daughter. Alexandra is single and most probably has never been in a relationship. She is about 5'7″ and weighs roughly 60 kilograms. She has an excellent-looking body.
Alexandra Osteen Wiki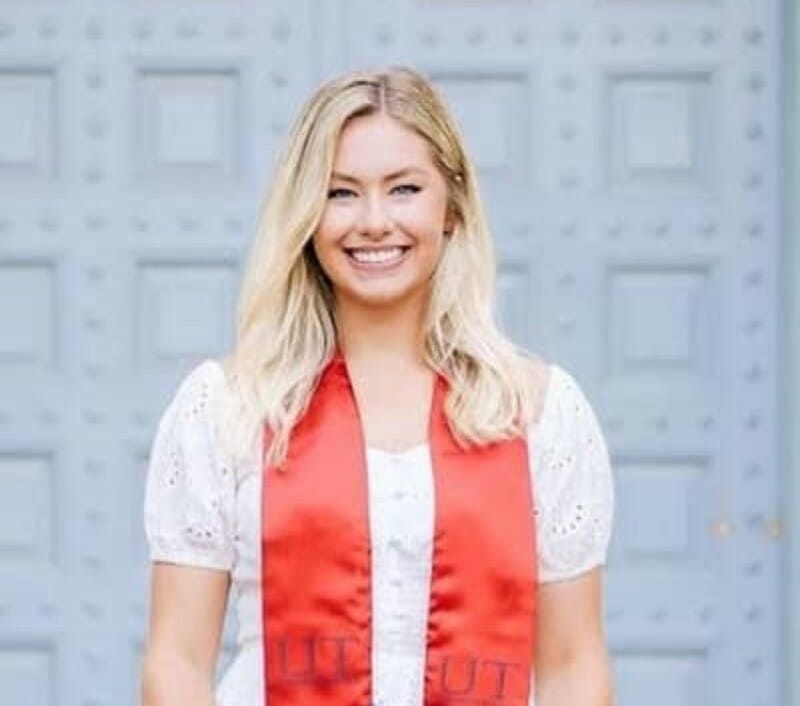 Alexandra loves singing and thinks of pursuing it professionally. She went to the University of Texas and has graduated by now. Furthermore, there is a picture of her holding a graduation hat which she posted on her Instagram in May 2020.
You can find the post by clicking here. Speaking of Instagram, the singer is very active and frequently posts pictures with friends, family, and bandmates.
The singer is of introverted nature from her childhood. She didn't have many friends and her brother and roommate Jonathan was one of the few people she was close to. However, during her college years, she bonded with a lot of colleagues. Alexandra always sang for the congregation in the Lakewood Church. This solidified her desire to be a singer and a religious person.
Alexandra has 52k followers on Instagram and 14.2k on Twitter. Her net worth is unknown other than her $10.5 million, 17 thousand sq. ft. mansion. However, her true assets are the songs that she has released. What a Beautiful Name, Never Gonna Stop Singing, and To My Knees are some of her popular tracks. Together with her brother, she is a part of the Lakewood Church Band.
View this post on Instagram
The band goes by the name LYA band and consists of two other members Louie Garcia and Abel Orta. She makes all her announcements on her Instagram profile. So if you're interested, you can find it here. In an interview, Alexandra revealed her desire to be the smartest on the planet.
She wishes that she could speak all the languages that exist and also be able to talk to animals. However, she would choose the latter if given only one option. The name Alexandra is derived from Greek origin which means 'a defender of mankind.'